As a brand, you always want to treat your members as "KING". Thus, how to make your customers feel connected, valued, and loyal to your brands? We can start with something small that creates deep impact! A "Welcome Email" is a good start to establish relationships with your members.
We called this feature "Smart Campaign" and it is easily set up via dashboard. Here is how to make one?
1. Login to your dashboard
2. On the left sidebar, choose "Campaign" tab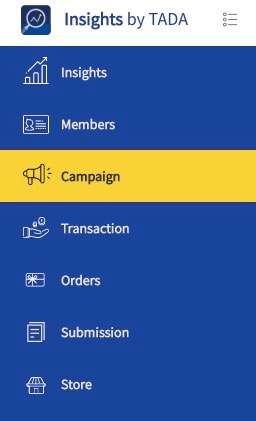 3. Click Create Campaign and choose Welcome Email in Smart Campaign section
4. Create your Welcome Email template and click "Continue".

TADA! Your welcome email has been activated. Your next joined member will automatically receive a welcome email after they register. Can't wait to create one? Make one now and Drive Impact with Great Insight!